This is our premium range of beef from Australia, the Black Angus cattle is Grain finished for 250+ days which gives the beef its amazing marbling. Many top chefs swear by Black Onyx and it is listed on top tables around the world.
This Marble score 3-4 Black Angus beef is an amazing steak, The Butchers Club take it a step further and dry age it to make it even better, we think the best in Hong Kong!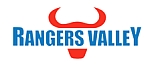 Rangers Valley beef is derived from Black Angus cattle fed on locally grown wholesome wheat, barley and grass, no growth promotants, antibiotics, animal by-products or genetically modified (GMO) feed products are used ensuring a top quality product.This bone in ribeye is full flavoured, has well balanced marbling and is a fan favourite.